Long-term studies reveal the Sahara desert has grown substantially in area over the past century
---
By Chris Fitch
Creeping desertification by the Sahara – the world's largest warm-weather desert – is nothing new. But a 93-year study by researchers at the University of Maryland (UMD) has become the first to put specific numbers on the long-term dramatic spread of the desert's outer boundaries. Analysis of long-term rainfall data reveals that the Sahara grew by roughly ten per cent since the study period started in 1920, with expansion being even more dramatic during the summer months, at up to 16 per cent growth.
The data reveals that natural climate cycles, such as the Atlantic Multidecadal Oscillation (AMO), are responsible for around two-thirds of the new desertification, with climate change to blame for the remaining third. 'Deserts generally form in the subtropics because of the Hadley circulation, through which air rises at the equator and descends in the subtropics,' explains Sumant Nigam, professor of atmospheric and oceanic science at UMD. 'Climate change is likely to widen the Hadley circulation, causing northward advance of the subtropical deserts. The southward creep of the Sahara however suggests that additional mechanisms are at work as well, including climate cycles such as the AMO.'
The semi-arid grasslands of the Sahel region, to the south of the Sahara, are now gradually retreating in the face of the ever-expanding desert. This is a major challenge for the Sahel's human inhabitants and has led to such major projects as the 'great green wall', an 8,000km line of vegetation stretching across the continent which is currently in development.
'Our results are specific to the Sahara, but they likely have implications for the world's other deserts,' says Nigam. He explains that, while the impact of such phenomena as the AMO is still unknown in other large deserts, the observed widening of the Hadley circulation could potentially be fairly uniform across the planet, making the impact of climate change on deserts relatively predictable. 'But this remains to be established,' he adds.
---
Keep reading…
Latest posts by Chris Fitch
(see all)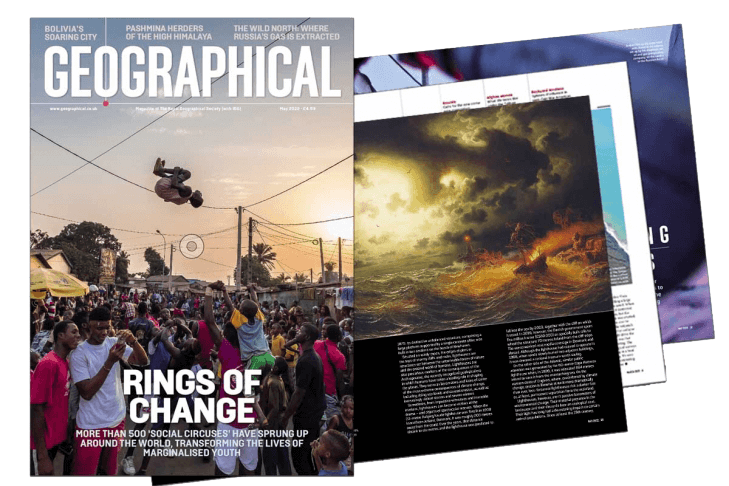 Subscribe to our monthly print magazine!
Subscribe to Geographical today from just £3.40 per month. Our monthly print magazine is packed full of cutting-edge stories and stunning photography, perfect for anyone fascinated by the world, its landscapes, people and cultures. From climate change and the environment, to scientific developments and global health, we cover a huge range of topics that span the globe. Plus, every issue includes book recommendations, infographics, maps and more!