Published in the UK since 1935, Geographical is the official magazine of the Royal Geographical Society (with IBG).
Across our monthly print magazine, website, app and podcasts we cover the topics that matter most to humans, wildlife and the planet today, all illustrated with superb photography.
Geographical has been published monthly since 1935 and the full archive is now available to digital subscribers.
Publisher: Graeme Gourlay
[email protected]
Editor: Katie Burton
[email protected]
geographical.co.uk/author/katie-burton
Writer: Bryony Cottam
[email protected]
geographical.co.uk/author/bryony-cottam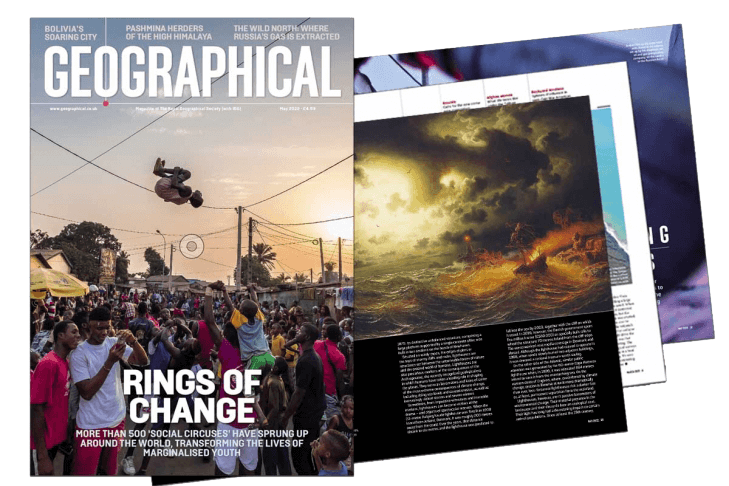 Subscribe to our monthly print magazine!
Subscribe to Geographical today from just £3.40 per month. Our monthly print magazine is packed full of cutting-edge stories and stunning photography, perfect for anyone fascinated by the world, its landscapes, people and cultures. From climate change and the environment, to scientific developments and global health, we cover a huge range of topics that span the globe. Plus, every issue includes book recommendations, infographics, maps and more!