November 2021
COP26 is taking place in Glasgow from 31 October to 12 November 2021, and the world is watching. In preparation for this vital conference we dedicate the November issue of Geographical to climate change, with a special emphasis on solutions. Editor Katie Burton visits the National Oceanographic Centre in Southampton to find out what their pioneering research tells us about the impact of global warming on the oceans. Staff writer Jacob Dykes explores the roster of new financial technological tools available to help save forests. Meanwhile, we speak to climate leaders from the Global South about the challenges facing their countries, while lawyer Sophie Tuson examines the rise of climate litigation as a powerful tool to hold power to account. This issue is also packed full of interviews with climate change experts, from scientists to policymakers, politicians to geographers.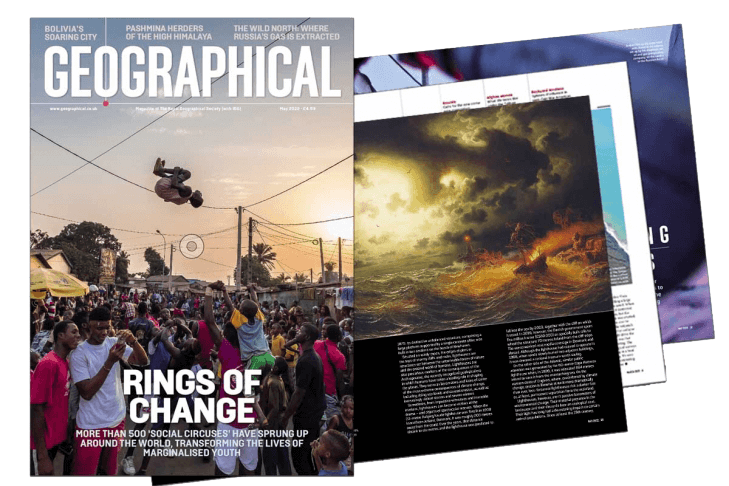 Subscribe to our monthly print magazine!
Subscribe to Geographical today for just £38 a year. Our monthly print magazine is packed full of cutting-edge stories and stunning photography, perfect for anyone fascinated by the world, its landscapes, people and cultures. From climate change and the environment, to scientific developments and global health, we cover a huge range of topics that span the globe. Plus, every issue includes book recommendations, infographics, maps and more!