Super-soft cashmere may be beloved for use in fine clothes but it's undergoing a sustainability crisis
---
This month we take a closer look at the production of cashmere – the super-soft fibre beloved the world over for use in clothes, shawls and blankets.
In the first half of the podcast we revisit an article in the May issue of Geographical magazine, which saw photographer Andrew Newey travel to the high Himalayan region of India known as the Changthang Plateau. There, he met nomadic herders who produce the very finest and most expensive type of cashmere – pashmina. 
In the second half, staff writer Bryony Cottam catches up with Una Jones, founder of the Sustainable Fibre Alliance, to find out more about how the vast majority of cashmere is produced in China and Mongolia, and the environmental problems that beset the industry.
The long-read is read by Sophie Pavelle.
Click here to listen on Apple Podcasts!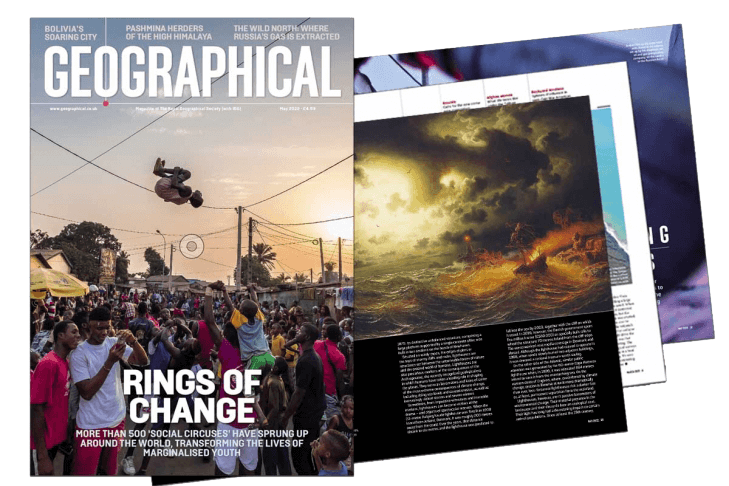 Subscribe to our monthly print magazine!
Subscribe to Geographical today from just £3.40 per month. Our monthly print magazine is packed full of cutting-edge stories and stunning photography, perfect for anyone fascinated by the world, its landscapes, people and cultures. From climate change and the environment, to scientific developments and global health, we cover a huge range of topics that span the globe. Plus, every issue includes book recommendations, infographics, maps and more!