Rewilding has the power to safeguard species and restore lost ecosystems, but getting it right isn't always a walk in the park
---
This month we take a closer look at the complex and often controversial concept of rewilding, consider the various challenges of reintroducing lost species back to a land they once called home, especially when that land has changed beyond all recognition.
In the first half of the podcast, we revisit an article from the July issue of Geographical magazine in which Graeme Green visits Rwanda's Akagera National Park, where a newly established group of white rhino offer hope for the species as a whole, and represents a step closer to bringing the country's ecosystems back to life.
In the second half of the podcast, staff writer Bryony Cottam speaks to Christopher Sandom, a senior lecturer in biology at the University of Sussex who specialises in rewilding, to discuss some of the complexities of rewilding; how it can be compatible with both communities and farming, and whether rewilding should only look at historic native species, or whether climate change means other species would be better suited.
The long-read is read by Sophie Pavelle. 
Click here to listen on Apple Podcasts!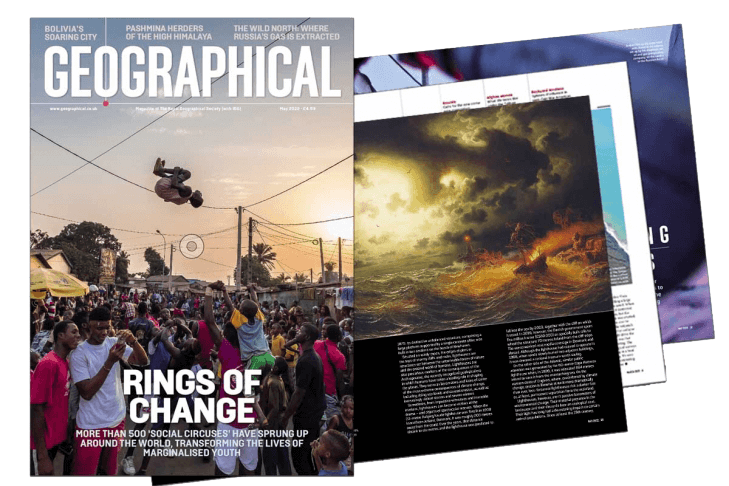 Subscribe to our monthly print magazine!
Subscribe to Geographical today from just £3.40 per month. Our monthly print magazine is packed full of cutting-edge stories and stunning photography, perfect for anyone fascinated by the world, its landscapes, people and cultures. From climate change and the environment, to scientific developments and global health, we cover a huge range of topics that span the globe. Plus, every issue includes book recommendations, infographics, maps and more!