Pollution caused by tourism and scientific research on Antarctica is a growing problem
---
Soot, otherwise known as black-carbon pollution, is a growing problem in Antarctica, where researchers say that it's accelerating climate-driven snow melt. Its main cause: the rise in Antarctic tourism and scientific activities on the continent.
According to a new study, each Antarctic tourist is effectively responsible for melting as much as 75 tonnes of snow in the most-frequented areas of the icy landmass. More than 74,000 tourists visited Antarctica during the 2019-2020 season, a 32 per cent increase on the previous year and more than double the number that visited a decade ago.
The soot, which is produced by the exhaust of cruise ships, aircraft, all-terrain vehicles and diesel generators, is deposited on and darkens the snow, reducing its ability to reflect sunlight and hence increasing its energy absorption. A much smaller amount drifts in on the wind from other parts of the world.
Research stations, which are often fuel-intensive and operate year-round, have an even greater impact on the environment than tourism. Analysing the local activities that darken the snow, making it melt faster, scientists working on the study calculated that the black carbon footprint of a researcher stationed on Antarctica was about 10 times greater than that of a tourist. This footprint has likely increased due to the recent construction of new infrastructure and facilities, including the ongoing expansion of the Rothera Research Station, a British Antarctic Survey base on Adelaide Island.
The study insists that action is needed, whether it's the IAATO limiting tourist activity in the area, or a faster transition to clean energy and fuel for hybrid or electric ships. One thing is sure, as Antarctica becomes increasingly accessible, bringing an increased human presence, there's a growing awareness that we must look for ways to mitigate or avoid human impact altogether.
---
Read more…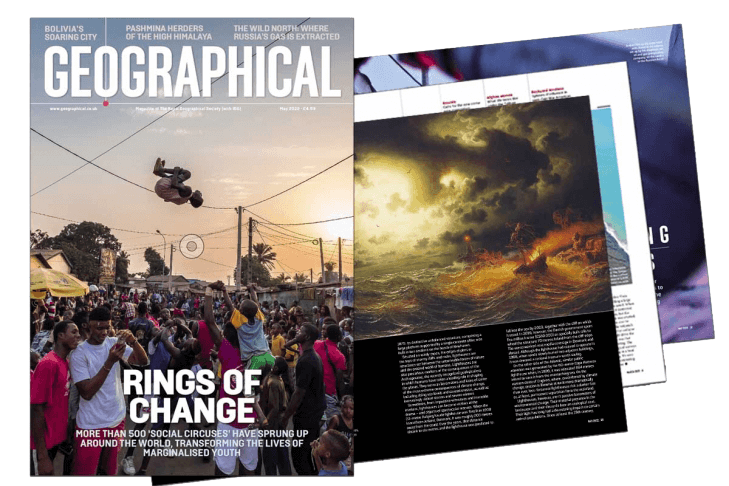 Subscribe to our monthly print magazine!
Subscribe to Geographical today from just £3.40 per month. Our monthly print magazine is packed full of cutting-edge stories and stunning photography, perfect for anyone fascinated by the world, its landscapes, people and cultures. From climate change and the environment, to scientific developments and global health, we cover a huge range of topics that span the globe. Plus, every issue includes book recommendations, infographics, maps and more!
Stay connected with the Geographical newsletter!
In these turbulent times, we're committed to telling expansive stories from across the globe, highlighting the everyday lives of normal but extraordinary people. Stay informed and engaged with Geographical.
Get Geographical's latest news delivered straight to your inbox every Friday!