Can Covid-19's legacy aid the fight against other, more neglected diseases?
---
Welcome to The Geographical Podcast, brought to you by Geographical Magazine, the official publication of the Royal Geographical Society.
Geographical helps a global readership to navigate an ever-changing and complex world. Featuring the most talented and perceptive writers, we deliver rigorous and entertaining journalism that helps you to keep a global perspective.
In The Geographical Podcast, you can listen to excerpts from Geographical's monthly print magazine. Each month, we'll be sharing a feature-length story, covering the issues that shape our ever-changing world. Interviews with contributors will give you an audible glimpse of what's inside the pages of our distinguished magazine.
---
In the first episode of the podcast, we turn our attention to the world of vaccines. The remarkable speed with which Covid-19 vaccines were created shows how quickly medical breakthroughs can take place when funds and resources are pooled. But many diseases don't receive such attention. Can Covid-19's legacy help to eliminate other, more neglected diseases, or is the system broken at its core?
Plus, we speak to contributor Tommy Trenchard, to hear about his work in the Comoros Islands. This tiny archipelago off the east coast of Africa dominates the world's supply of the ylang-ylang essential oil. But dominance comes at a cost. His feature in January's issue of Geographical offers an astonishing picture of a group of farmers and distillers whose livelihoods depend on the volatile markets of the Western world. 
Click here to listen on Apple Podcasts!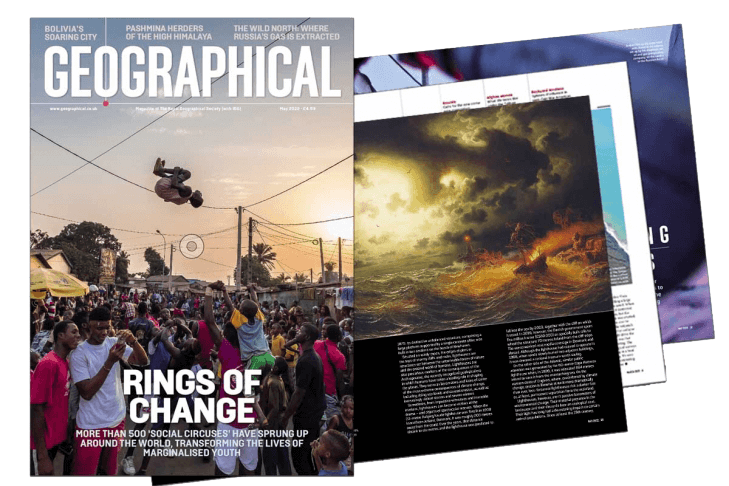 Subscribe to our monthly print magazine!
Subscribe to Geographical today from just £3.40 per month. Our monthly print magazine is packed full of cutting-edge stories and stunning photography, perfect for anyone fascinated by the world, its landscapes, people and cultures. From climate change and the environment, to scientific developments and global health, we cover a huge range of topics that span the globe. Plus, every issue includes book recommendations, infographics, maps and more!