Joanna Grochowicz reviews Anne Fletcher's book Widows of the Ice: The Women that Scott's Antarctic Expedition left behind, published by Amberly
---
'I wasn't a very good husband but I hope I shall be a good memory.' Edward Wilson's dying words, set down in the tent in which he, Robert Falcon Scott and Henry Bowers met their end, proved prescient. The tragic tale of the polar party still captivates and will be retold and dissected for generations.
The aspect that Anne Fletcher investigates in her fascinating new book broadens our perspective considerably. There have been other books about polar wives; Kari Herbert's hugely enjoyable Heart of the Hero is a notable example. But where Fletcher's contribution adds heft is in her detailed comparison of three women whose personal tragedies became public property.
Dutiful and pious, Oriana Wilson emerges as a far more interesting figure than Kathleen Scott's assessment as 'pretty drab' would indicate. For her part, Oriana's dismissal of 'that horrid Mrs Scott' adds piquancy to their interactions. Shared suffering did little to soften the enmity that had characterised their relationship.
Freedom-loving adventurer Kathleen comes across as powerful, self-assured in her hunger for life and creative fulfillment – the very antithesis of Lois Evans, working-class widow of the petty officer 'Taff' Evans.
Fletcher's sensitive portrait of Lois is a delight. Detailing the callous treatment she received at the time from unscrupulous newspaper men, desperate for a scoop, Fletcher highlights the class divide; neither Kathleen nor Oriana encountered such brutishness and malfeasance, sheltered as they were by influential friends and reverence for their fallen heroes.
Living hand-to-mouth, Lois met the establishment's rough handling with dignity. There was no admiralty pension, so she sold Taff's polar medal. When the public fund was divvied up, Lois received the least, despite having the greatest need. Somehow, she paid for her husband's memorial; somehow, she rose above insensitive offers, including one from an orphanage to take her children. But could she rise above the persistent claims that her husband's drawn-out demise had led to the death of his four companions, while Lawrence Oates's death was celebrated as self-sacrifice?
In shadowing each woman until their own deaths, Fletcher deepens our understanding of how Oriana, Kathleen and Lois strove to move beyond grief and carve out a life that would honour their husbands' memories. It's deeply satisfying that their own memories are to be preserved in this absorbing book.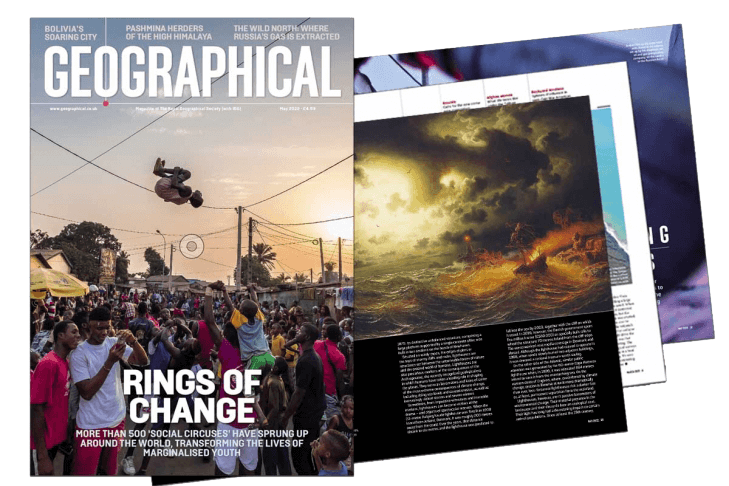 Subscribe to our monthly print magazine!
Subscribe to Geographical today from just £3.40 per month. Our monthly print magazine is packed full of cutting-edge stories and stunning photography, perfect for anyone fascinated by the world, its landscapes, people and cultures. From climate change and the environment, to scientific developments and global health, we cover a huge range of topics that span the globe. Plus, every issue includes book recommendations, infographics, maps and more!
Stay connected with the Geographical newsletter!
In these turbulent times, we're committed to telling expansive stories from across the globe, highlighting the everyday lives of normal but extraordinary people. Stay informed and engaged with Geographical.
Get Geographical's latest news delivered straight to your inbox every Friday!