Katie Burton reviews Ritual: How Seemingly Senseless Acts Make Life Worth Living by Dimitris Xygalatas, published by Profile Books
---
Anthropologist Dimitris Xygalatas started out as a ritual sceptic, questioning the point of the sometimes bizarre, sometimes elaborate community gatherings that take place all around the world. But the more he researched, the more that changed. 
In this intriguing book, which taps into the very essence of human nature, Xygalatas explores rituals from all over the globe, from fire walking in Spain and Greece, to extreme body piercing in India and even fraternity initiations in the USA. As he does so, he reveals that while they may seem pointless, costly and sometimes painful, they always have (and still do) play a crucial role in human society, serving as the glue that binds communities, boosting wellbeing and in doing so, ensuring the success of the group. 
It isn't just idle speculation. As an academic, Xygalatas takes a scientific approach to his research. Some of the most illuminating parts of the book are those in which he explains his experiments among different communities. Using heart rate monitors, surveys and psychological tests and games he demonstrates again and again that the performance of rituals conveys extraordinary and tangible benefits to those who take part in them. And, the more intense the ritual, the more positive the impacts. Participants in an extreme Hindu ritual, for example, were more likely to donate money to charity on completing the task, and in the following days were more likely to demonstrate improved mental health.  
His findings have repercussions for both the study of ancient civilisations and our own. Using the Covid-19 lockdowns as an example, he points to the detrimental impacts of lost rituals – from graduation ceremonies to birthdays and proms. Humans need these milestones, he argues. They are not anywhere near as frivolous as they might seem and they are not confined to the more extreme rituals of remote societies. 
Given the prevalence of rituals across every society you can think of, across any time period, this may all seem obvious in hindsight. And yet it is likely that many of us have never stopped to think about why we perform rituals and perhaps have written them off as oddities. Xygalatas is highly persuasive as to their importance. For anyone who has ever struggled with the energy required to attend yet another wedding or birthday party, Ritual might just give you the boost you need. 
Latest posts by Katie Burton
(see all)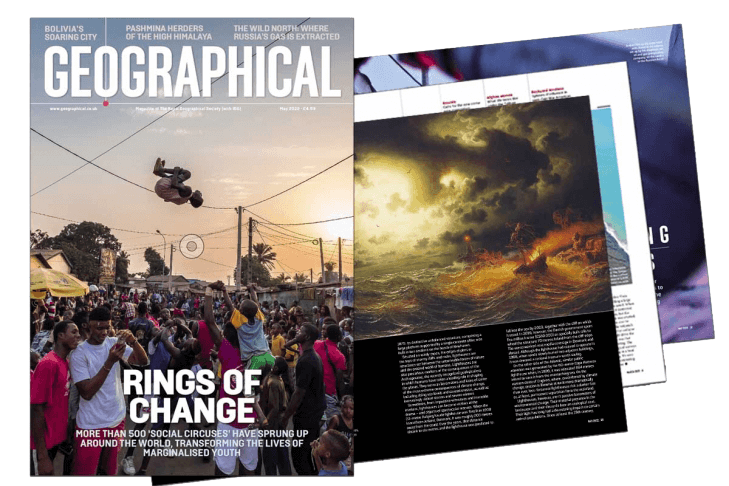 Subscribe to our monthly print magazine!
Subscribe to Geographical today from just £3.40 per month. Our monthly print magazine is packed full of cutting-edge stories and stunning photography, perfect for anyone fascinated by the world, its landscapes, people and cultures. From climate change and the environment, to scientific developments and global health, we cover a huge range of topics that span the globe. Plus, every issue includes book recommendations, infographics, maps and more!