Restoring living oyster reefs and the impact of industrial fishing
---
This August, we turn our attention to a much-loved shellfish, well-known for its remarkable flavour – the oyster. Perhaps less well known however, is the role it plays in marine ecosystems. As overfishing has combined with modern environmental problems, the oysters' crucial role in seabed ecosystems around the world has gradually been eroded and forgotten with time. One ambitious project, set in Essex – the heart of UK oyster culture – is aiming to restore living oyster reefs to the seabed. Actor Simon Paisley-Day narrates the long-read this month.
In the second half of the episode, we speak with Dr Ruth Thurstan, Senior Lecturer in Marine Social-Ecological Systems at the University of Exeter. She talks us through how the industrialisation of fishing has impacted marine ecosystems.
Click here to listen on Apple Podcasts!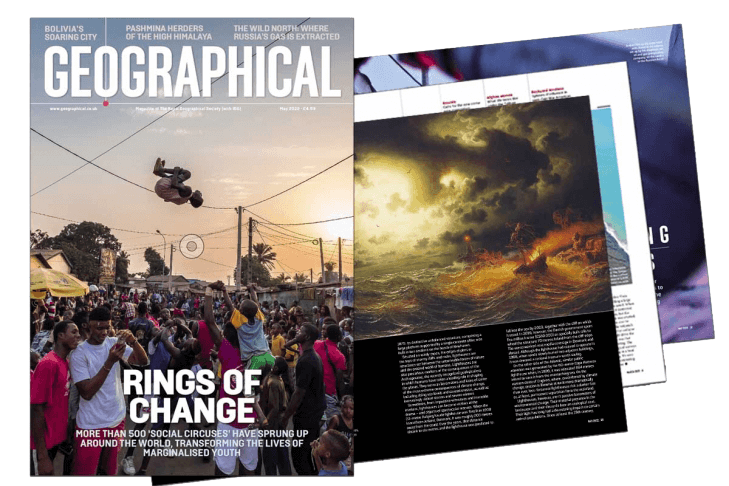 Subscribe to our monthly print magazine!
Subscribe to Geographical today from just £3.40 per month. Our monthly print magazine is packed full of cutting-edge stories and stunning photography, perfect for anyone fascinated by the world, its landscapes, people and cultures. From climate change and the environment, to scientific developments and global health, we cover a huge range of topics that span the globe. Plus, every issue includes book recommendations, infographics, maps and more!