The small-scale fishers that feed coastal communities worldwide face mounting threats, from disputed waters to climate change
---
This month we take a closer look at the issues faced by small-scale and artisanal fishers. Millions of people in coastal communities around the world are dependent on fishing for their livelihoods, but they face increasing threats – from precarious access to fish-abundant waters, to conflict with industrial operations, to rising sea levels and climate change.  
In the first half of the podcast, we revisit an article from the June issue of Geographical magazine, in which Alexander McMaster and Sarah McArthur spend time speaking to fishing communities in the West African nation of Cameroon, where conflict between small-scale fishers and industrial trawlers is common.
The story taking place in Cameroon captures many of the key themes taking place in coastal areas around the world. In the second half, editor Katie Burton speaks to Maarten Bavinck, a professor of coastal resource governance at the universities of Amsterdam and Tromso, about the issues facing small-scale fishers worldwide.
The long-read is read by Sophie Pavelle. 
Click here to listen on Apple Podcasts!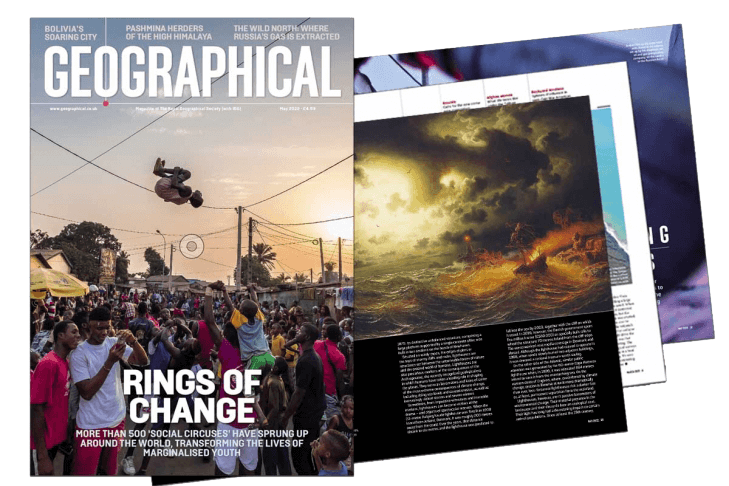 Subscribe to our monthly print magazine!
Subscribe to Geographical today from just £3.40 per month. Our monthly print magazine is packed full of cutting-edge stories and stunning photography, perfect for anyone fascinated by the world, its landscapes, people and cultures. From climate change and the environment, to scientific developments and global health, we cover a huge range of topics that span the globe. Plus, every issue includes book recommendations, infographics, maps and more!