June 2022
In the June issue of Geographical, we hone in on the world's oceans. Covering 70 per cent of Earth's surface, they are the dominant landscape, and the dominant ecosystem of our planet. But they are also uniquely vulnerable. 
Alexander McMaster and Sarah McArthur spend time in Cameroon, meeting the people caught up in a brutal war between artisanal fishers and industrial trawlers. Regular correspondent Matt Maynard investigates the bizarre world of 'iceberg towing' – an as-yet unrealised dream which sums up rather nicely the human desire to meddle with forces much bigger than us.
Meanwhile, our cover story is an uplifting tale of ocean conservation in the hands of the very young, and we catch up with underwater photographer Douglas Seifert to celebrate his stunning images. Also in this issue, an extract from Rob Dunn's new book in which he explores the mindset humans must adopt if we are to tackle the climate crisis, and we peak into the bird collections of Chicago's Field Museum.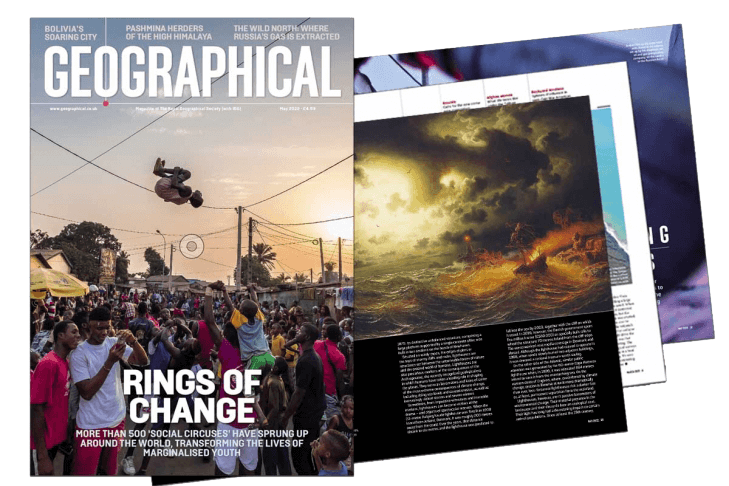 Subscribe to our monthly print magazine!
Subscribe to Geographical today from just £3.40 per month. Our monthly print magazine is packed full of cutting-edge stories and stunning photography, perfect for anyone fascinated by the world, its landscapes, people and cultures. From climate change and the environment, to scientific developments and global health, we cover a huge range of topics that span the globe. Plus, every issue includes book recommendations, infographics, maps and more!