Can you complete Geographical's July 2022 crossword puzzle?
---
The first correctly completed crossword selected at random wins a copy of Philip's Essential World Atlas – a comprehensive hardback atlas worth £25
Send your entry to Geographical, 3.16 Q West, 1100 Great West Road, Brentford, Middlesex, TW8 0GP, marked 'July Crossword'. Please include an email address.
Or email a completed PDF to [email protected] with 'Crossword' in the subject box.
Entries close on 21 July.
CLICK HERE for a printable version of this month's crossword
ACROSS
9 Sad cry we hear from huge mammal? (4,5)
10 Directed car right into Peak District river (5)
11 Go in van around French city (7)
12 Bragged about next leader, invested as monarch (7)
13 It's dry and barren in Kalahari Desert (4)
14 Crazy old Ottoman commander's vehicle makes for African island (10)
17 and 18 New Arctic – real name for Costa Rica, Panama, etc? (7,7)
20 Unfortunately I travel endlessly, babe – make it shorter! (10)
23 Pacific island starts to gather up American Marines (4)
25 Lie awkwardly in strong wind on this lake? (7)
26 Southern waterway incorporates delta – public outrage! (7)
28 It's clear it could be Salisbury (6)
29 Pleased about ice at formation – covered in ice sheets (9)
DOWN
1 Major Swedish export from the drab Baltic! (4)
2 Travelling in Austin from north Africa (8)
3 Pig producing small hock, perhaps (5)
4 Llanfair damaged by precipitation? (8)
5 Thanks to the French, a bit of old England (6)
6 Recommends Scottish barristers? (9)
7 Gear wheel can upset brandy (6)
8 Go first to leeward, oddly (4)
13 Some maniac crashed in African capital (5)
15 Kingdom has genuine medieval capital (5)
16 Arctic territory that's not harmful to the environment? (9)
18 Maybe in tears about a kind of well (8)
19 Flood – but dune ain't destroyed! (8)
21 Song and dance over short commercial (6)
22 New categories sort out period of glaciation (3,3)
24 Bit of a hero, as I spotted desert water-hole! (5)
25 Stare in amazement at head of gorilla – large primate… (4)
27 …high-status female, young male and baby finally (4)
---
Get the answers in the August issue of Geographical!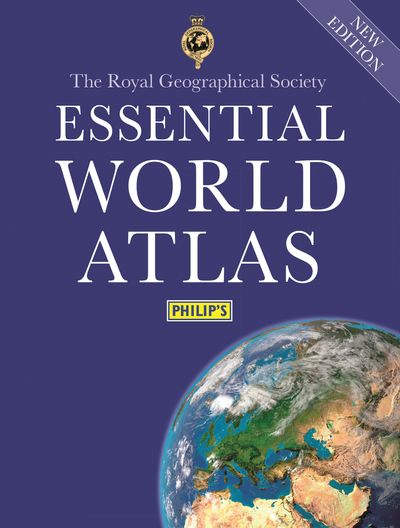 The first correctly completed crossword selected at random wins a copy of Philips Essential World Atlas, a comprehensive hardback atlas worth £25. For more information visit www.octopusbooks.co.uk.
---
June 2022 crossword solution
ACROSS
1 Melton 4 Dallas 9 Owls 10 Marsh 11 Tarn 12 Broads 13 Dialects 14 Symposium 16 Calm 17 Fort 18 Minnesota 22 Mountain
23 Willow 25 Asti 26 Issue 27 Dais 28 Milton 29 Keynes
DOWN
1 Mowbray 2 Lassa 3 Osmosis 5 Ashram 6 Lutherans 7 Stratum 8 Trade unionist 15 Perennial 17 Flotsam 19 Nowhere 20 Tropics 21 Casino 24 Laden