Report says cutting methane emissions would be the quick way to reduce global warming in the short term
---
By staff writer
Cutting carbon dioxide emissions alone won't keep us within the 1.5°C limit of global warming, according to scientists at the Institute of Governance and Sustainable Development in Washington DC. Instead, limiting other pollutants such as methane would offer a quick way to reduce rising temperatures in the short term, while continuing the longer-term work of bringing down carbon dioxide emissions. Plugging the huge methane leaks from oil and gas operations is the most promising, and profitable, way to do this.
Although carbon dioxide is the greenhouse gas the most responsible for rising temperatures – and reducing CO2 emissions remains essential to mitigating this – methane is also a major contributor and its levels are rapidly rising. The largest source is agriculture, specifically livestock, which is responsible for 32 per cent of all human-caused methane emissions. But reducing methane from livestock presents a particular challenge, one that would require a significant shift our diets and, although more people are moving towards eating more plant-based food, it's not a change that is happening quickly enough.
The second biggest emitter is the oil and gas industry, which is thought to be responsible for around a quarter of all human-caused methane emissions. At COP26 in Glasgow, 105 countries pledged to reduce methane emissions by by 30 per cent by 2030. But recent satellite observations have detected enormous and frequent bursts of methane from gas companies in the USA, Russia and Central Asia, while another study suggests there are as many as 100 high-volume leaks around the world at any one time. It's here that the research suggests the biggest difference can be made, as the oil and gas industry has both the infrastructure and the incentive to reduce fix leaks.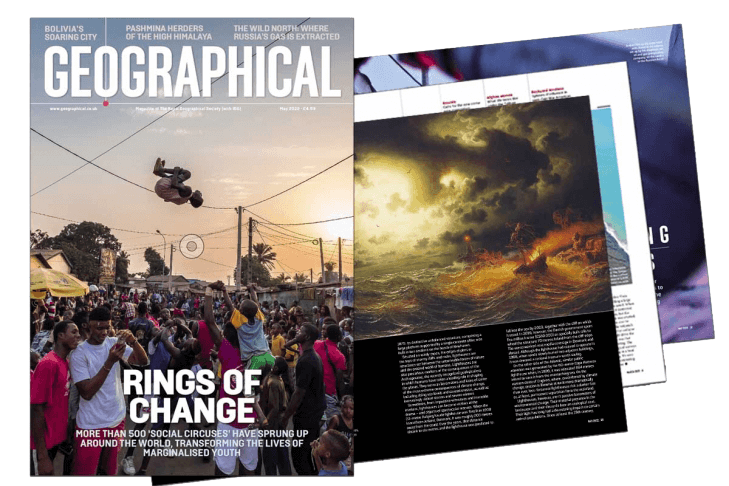 Subscribe to our monthly print magazine!
Subscribe to Geographical today from just £3.40 per month. Our monthly print magazine is packed full of cutting-edge stories and stunning photography, perfect for anyone fascinated by the world, its landscapes, people and cultures. From climate change and the environment, to scientific developments and global health, we cover a huge range of topics that span the globe. Plus, every issue includes book recommendations, infographics, maps and more!