The allure of Arctic resources, and a marine biologist's winter in Antarctica
---
In this month's edition of the Geographical podcast we take a close look at the Arctic. As the Arctic ice melts due to global warming, neighbouring states are gearing up to exploit its abundant natural resources. The consequences could be extreme. Plus, we catch up with Joe Marlow, a marine biologist, who spent last winter in Antarctica with the British Antarctic Survey.
Click here to listen on Apple Podcasts!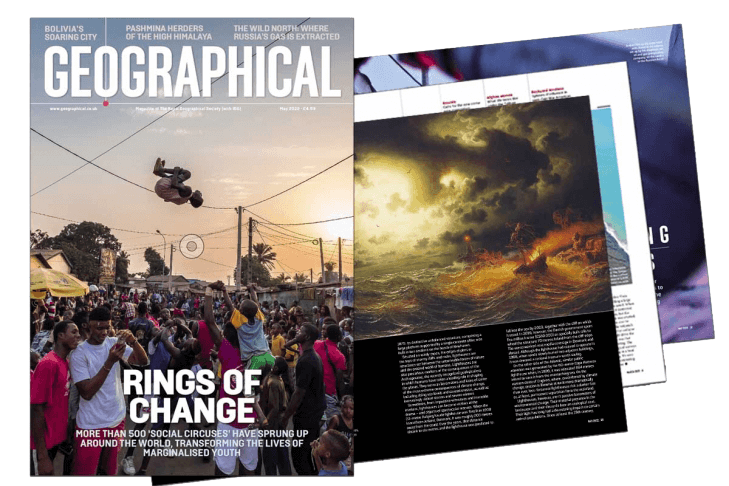 Subscribe to our monthly print magazine!
Subscribe to Geographical today from just £3.40 per month. Our monthly print magazine is packed full of cutting-edge stories and stunning photography, perfect for anyone fascinated by the world, its landscapes, people and cultures. From climate change and the environment, to scientific developments and global health, we cover a huge range of topics that span the globe. Plus, every issue includes book recommendations, infographics, maps and more!