June 2021
In the June 2021 issue of Geographical, and with the G7 summit fast approaching in Cornwall, our geopolitical columnist Tim Marshall takes a closer look at the institution, asking whether it has the power and potential to really solve the world's big problems. We explore the intriguing world of bioremediation (using natural materials such as plants and fungi to clean up toxic waste) and question why it isn't widespread. And, we take a tour with the US Coast Guard in Alaska, where global warming is making the job ever more dangerous. Plus, the return of the elm to British woodland and an important question: what standards should we hold modern day explorers to in the light of the climate crisis?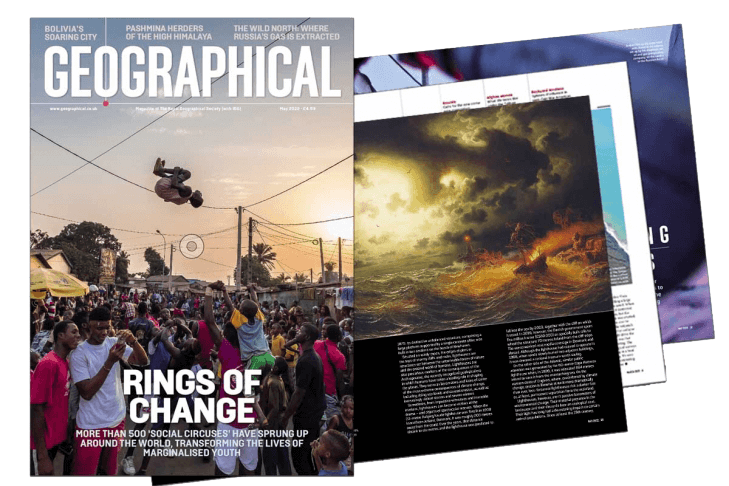 Subscribe to our monthly print magazine!
Subscribe to Geographical today for just £38 a year. Our monthly print magazine is packed full of cutting-edge stories and stunning photography, perfect for anyone fascinated by the world, its landscapes, people and cultures. From climate change and the environment, to scientific developments and global health, we cover a huge range of topics that span the globe. Plus, every issue includes book recommendations, infographics, maps and more!