July 2022
In the July issue of Geographical we revisit the intractable issue of the world's slums. From Cape Town and Nairobi, to Mumbai and Karachi, a billion people still live in poor, informal housing without access to necessary services. But as Mark Rowe explores on page 18, these neighbourhoods can be upgraded for the good of the communities who live in them. From current progress, it certainly appears slow and difficult work. With urbanisation on the rise, cities are aware of the need to tackle the issue, but can lack the determination required. And yet, according to the experts, there are simple policy changes that can help, transforming the lives of thousands of people. Things simply don't have to stay the way they are. 
Elsewhere in this issue, author John McManus investigates the ways that Qatar must change if it wants to survive a changing climate. So often when we investigate any kind of adaptation, cost is a limiting factor, but as one of the richest countries in the world Qatar at least has the means to transform. Whether it has the will to do so is another matter. We take in the thriving wildlife at Akagera National Park in Rwanda. Decimated in the aftermath of the Rwandan genocide, simple but determined policies have seen it rejuvenated in spectacular style. And a stunning photography project focuses on the Sherpa people of Everest and their views of the sacred mountain.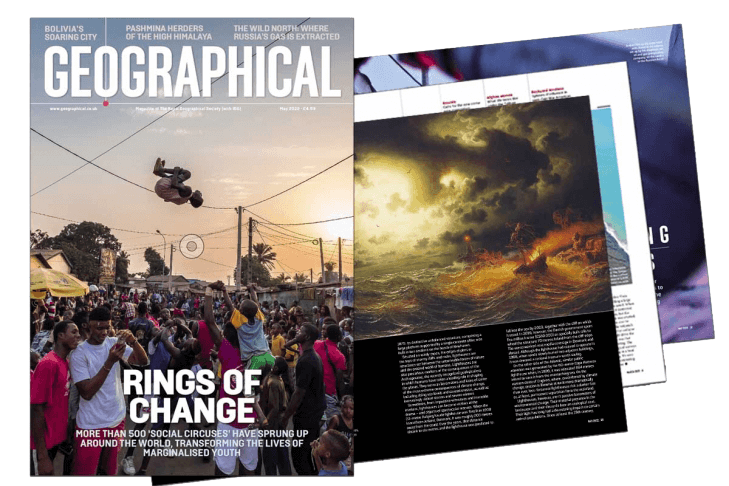 Subscribe to our monthly print magazine!
Subscribe to Geographical today from just £3.40 per month. Our monthly print magazine is packed full of cutting-edge stories and stunning photography, perfect for anyone fascinated by the world, its landscapes, people and cultures. From climate change and the environment, to scientific developments and global health, we cover a huge range of topics that span the globe. Plus, every issue includes book recommendations, infographics, maps and more!