Kit Gillet reviews a fascinating book which aims to bring forensic botany out of the lab and into the sunlight
---
It might come as a surprise, but trees and other plants have played an important role in some high-profile criminal convictions over the years, going back to some of the 20th century's biggest cases. The tragic kidnapping of the infant son of Charles Lindbergh in the 1930s was solved in part thanks to the identification of the wood used to make the getaway ladder, while leaves caught up in the undercarriage of a stolen white van were instrumental in linking serial killer Ted Bundy to his final victim.  
Despite this, an appreciation of the value of plants in forensics is often lacking, with law enforcement officers such as crime scene investigators, forensic laboratory scientists and detectives rarely given any botanical training. This is the viewpoint of David J Gibson, whose new book, Planting Clues: How Plants Solve Crimes, aims to bring the role of forensic botany out of the laboratory and into the sunlight.
It's a fascinating world. Sometimes knowledge of plants and fungi can help to place a suspect at the scene of the crime, or pinpoint a time of death, while at other times they can be used to work out the exact origins of a victim's final meal, and thereby guide police to one of the last places they were seen alive. Sometimes plants are themselves the crime, with botanists needing to prove the smuggling of endangered species such as certain orchids or linking cannabis back to its source.
Throughout Planting Clues we witness the growth of forensic botany, especially in recent decades. We also get to meet some of the professional botanists who have become expert witnesses in the prosecution of murderers and other criminals. Their job is far from easy; there can be tens of thousands of species in a single plant family, each one slightly different.
Planting Clues opens up a world that few of us know about, and while the book is heavy on technical details, it manages to balance these with (often brutal) case studies that help to bring to life the many ways in which plants (and botanists) have helped to solve crimes. This makes the pages fly by.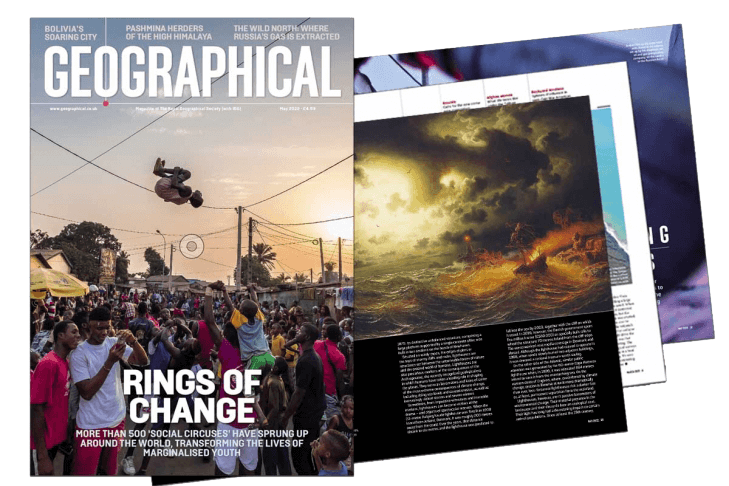 Subscribe to our monthly print magazine!
Subscribe to Geographical today from just £3.40 per month. Our monthly print magazine is packed full of cutting-edge stories and stunning photography, perfect for anyone fascinated by the world, its landscapes, people and cultures. From climate change and the environment, to scientific developments and global health, we cover a huge range of topics that span the globe. Plus, every issue includes book recommendations, infographics, maps and more!