Elizabeth Wainwright reviews Hugh Brody's book Landscapes of Silence: From Childhood to The Arctic, published by Faber
---
Anthropologist and filmmaker Hugh Brody's latest book begins with a glossary of Inuktitut, the Inuit language. The list of words all mean just one thing in English: snow. Each Inuktitut term is loaded with detail. It's 'their way of seeing the land and being in it'. With no room for generalities, Brody learns that the specifics contain 'poetry and wisdom for humanity'.
Brody's ten years in the Canadian north have taught him that 'there is a whole other way of hearing and sustaining knowledge'. He has spent long periods immersed in the landscape, but despite the distance from urban development, he has become aware of outside influences: the English language, new forms of economic order and Covid-19. Elders who sustain language and memory are becoming fewer: 'Those who have lost their lands can no longer tell their stories; those whose stories have been silenced can no longer sustain the land.'
This alliance of silence and dispossession is something that Brody has seen around the world, and this book is his attempt to understand why he's drawn to the edges of the world, and to the edges of a story and culture that are being lost.
Landscapes of Silence is also part memoir, including memories of growing up in the aftermath of the Second World War, as well as subsequent journeys around the world. One of the threads that links his anecdotes tells of how 'dispossession and displacement join forces with reluctance or inability to speak out… in each place, within each layer of this book, there are narratives of abuse – of people, because of their supposed racial difference, and of the land'. The anecdotes reveal something 'larger than the particular narrative of my own life'.
Brody learns how the well-being of the Inuit is inseparable from that of humanity. He remains hopeful that 'the human condition can be rethought and transformed'. Capitalism and its colonial frontiers, he writes, 'are just one version of humanity'. There are other stories and realities to listen to, for silence to become song. In this book we hear that song.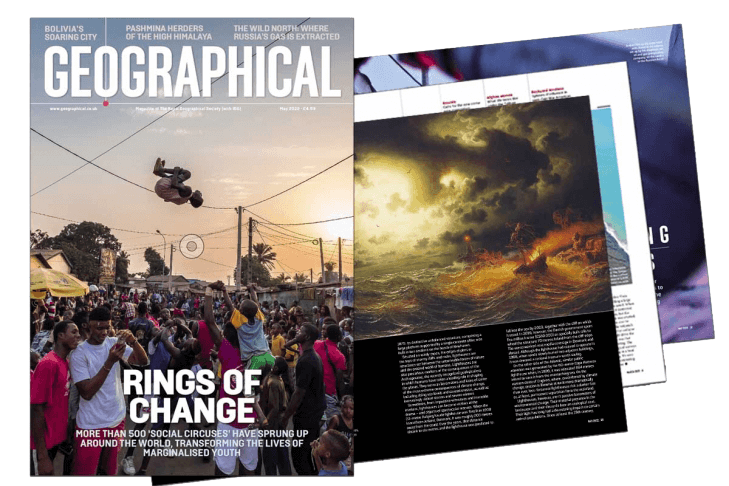 Subscribe to our monthly print magazine!
Subscribe to Geographical today from just £3.40 per month. Our monthly print magazine is packed full of cutting-edge stories and stunning photography, perfect for anyone fascinated by the world, its landscapes, people and cultures. From climate change and the environment, to scientific developments and global health, we cover a huge range of topics that span the globe. Plus, every issue includes book recommendations, infographics, maps and more!